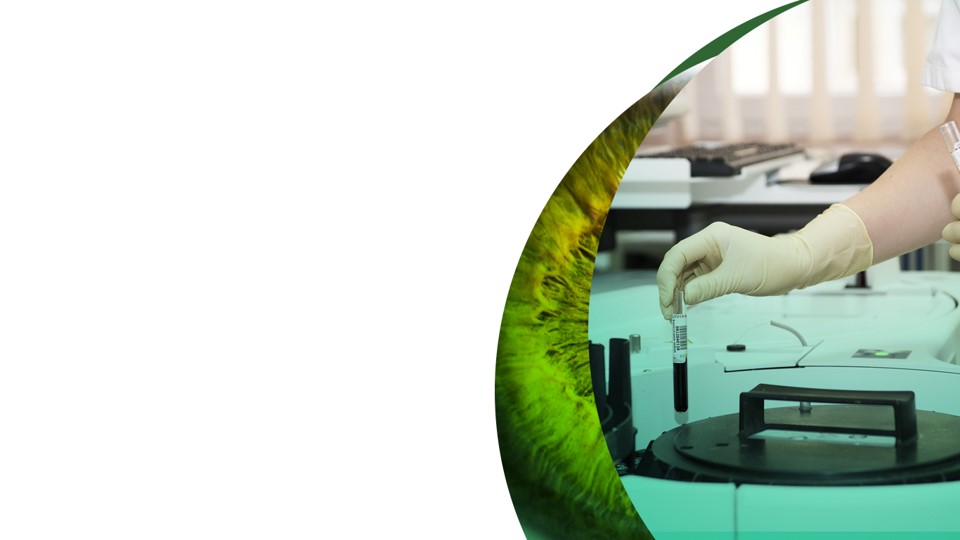 Introducing


PanTum Detect
Universal Cancer Test
PanTum Detect finds cancer before it forms - universally

A global target:

Universal cancer blood test
| At the forefront of medical research is the dream of a universal cancer blood test
Early Detection

is Key
| Early detection in tumours significantly improves the survival rate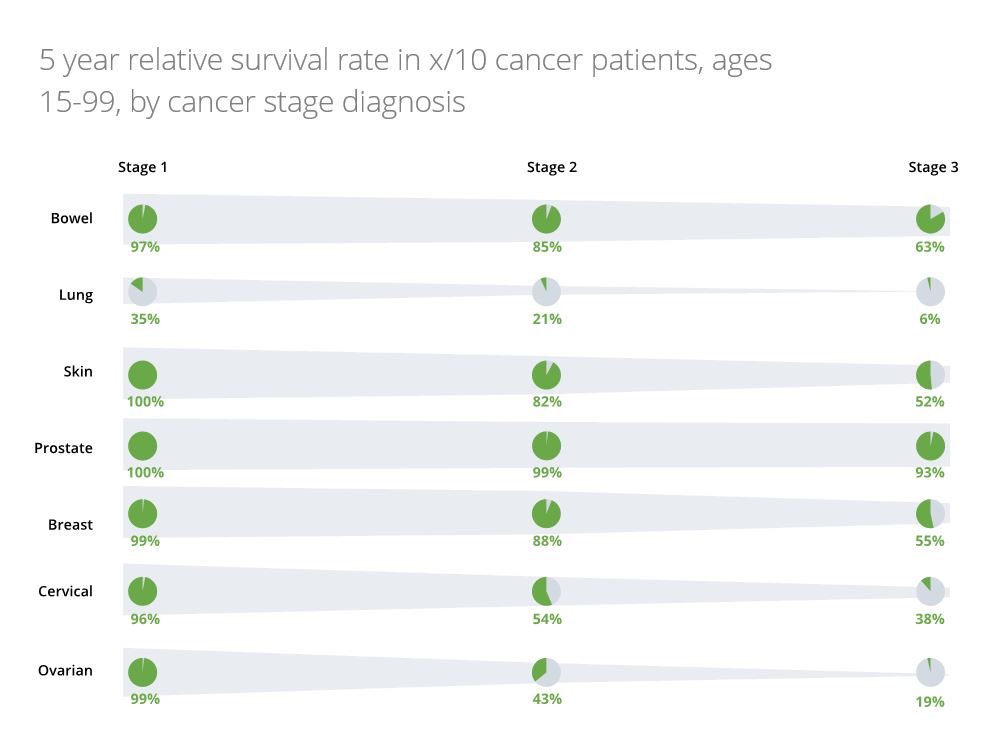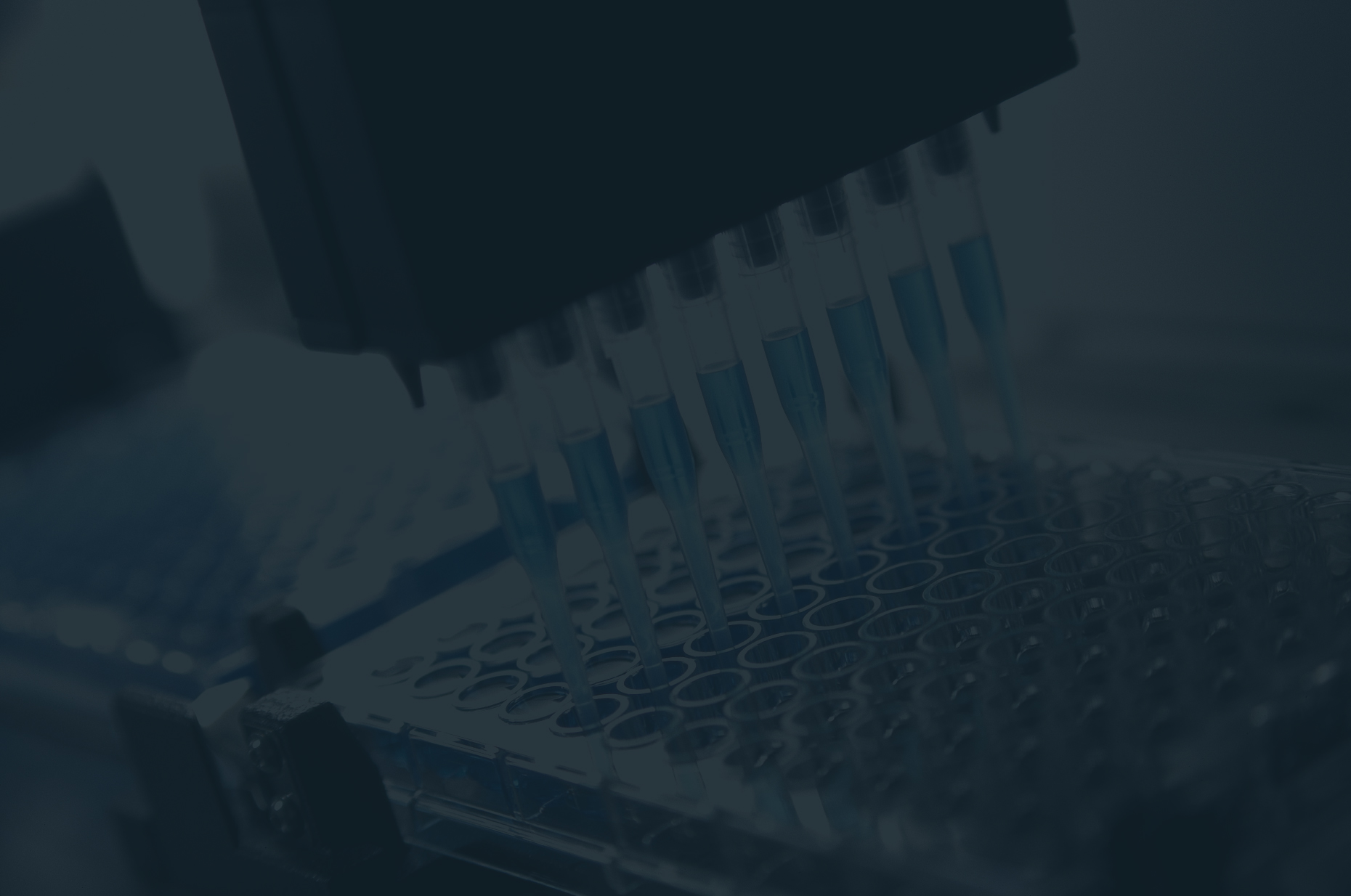 With missed diagnosed patients and fear of biopsies,
there is a need for a drastic change in the detection of cancer
EDIM


E

pitome
D

etection

 I

n


M

acrophages
| The EDIM technology makes use of the body's immune system; this diagram explains how the technology works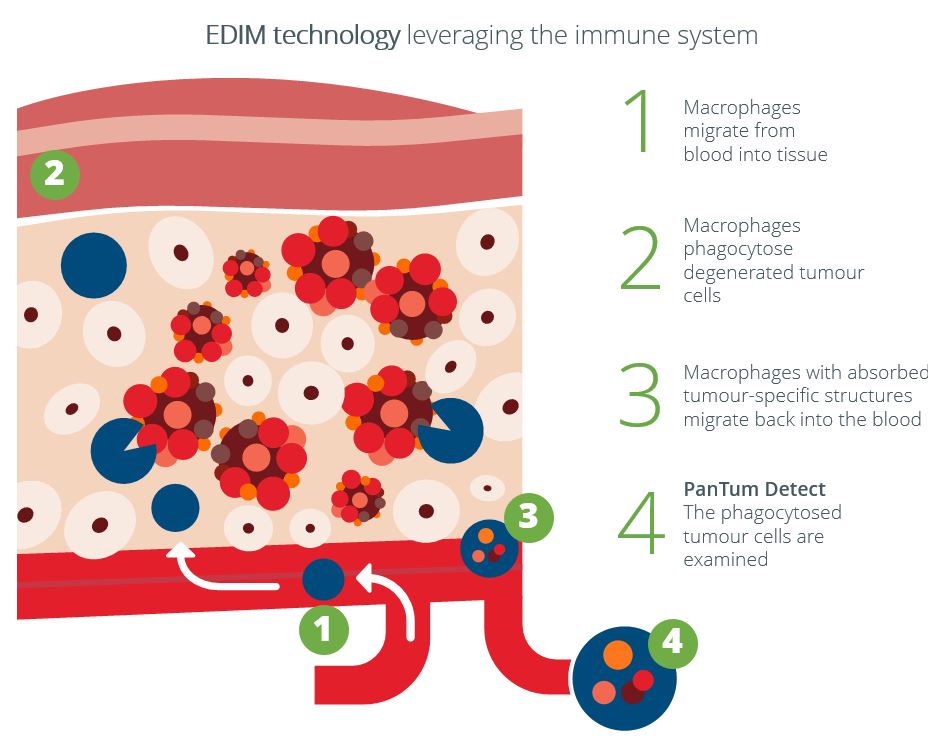 TKTL1 and Apo10 represent fundamental biological mechanisms in tumour cells.

How can PanTum Detect revolutionize cancer screening?
PanTum Detect can identify cancer at any stage, the critical detection point is where it is still easily treatable.

PanTum

Detect
| A scoring test
- EDIM technology determines a score for each biomarker and both scores are then

summed up for one final score

- A score of 245 is the cut-off point between positive and negative
- Above 245: the test is positive
- Below 245: the test is negative
- If the score is between 245 and 260, our recommendation is to run the test again, after

3 months have passed, to verify that it is indeed positive

- No medical conclusion should be drawn without the expert advice of a physician and

without taking into account the patient's entire clinical picture
The Illuminizer
- Capacity: 30 tests per run (2 hours)

- Size of a standard microwave (paramount for

lab space)

- Built-in AI algorithm within which makes it very

user friendly

- Specifically adapted to PanTum Detect and all

future EDIM Technology tests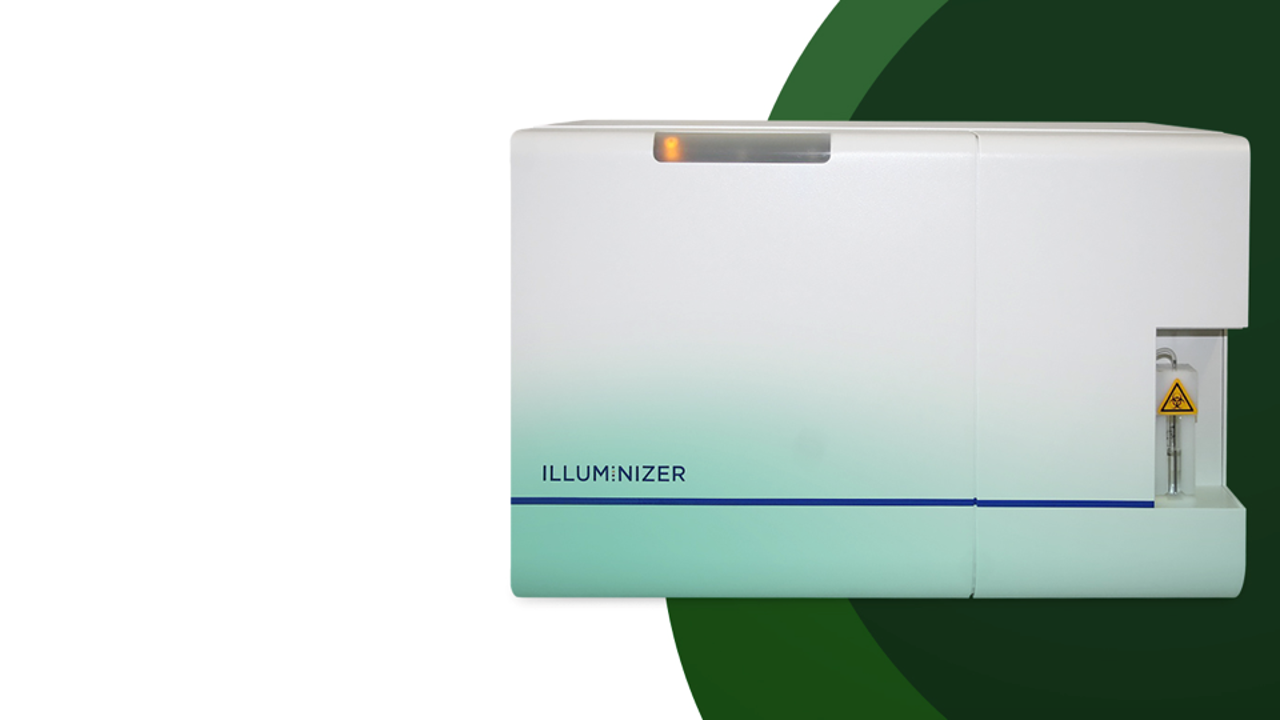 Technical


Information
| Benefits for Laboratories
- CE mark granted (EU approved)
- Time necessary to run one test and obtain the results: 12 h
- Storage Conditions of the PanTum Detect kit: between 2 and 8 degrees C (capacity for

100 tests)

- The Analytical Method is Flow Cytometry:
- The machine used during the development phase of EDIM was the FACS BD Canto

II

- Labs can now also use our Illuminizer (smaller and more cost efficient machine

than the BD Canto) specifically engineered for the EDIM technology
Get started, today!
Find out more about EDIM and what it can do for you.
We can't wait to hear from you...