Diagnostics
---
RMDM Diagnostics is the next stage in the delivery of the world's first blood test for the early detection of all cancers. Working with Dr. Johannes Coy, the virtuoso behind the development of EDIM, we are building upon robust foundations to deliver an affordable and non-invasive blood test that is transforming the way we view and diagnose cancer.
PanTum Detect: The first blood test for the early detection of all cancers
PanTum Detect is the world's first screening test that detects all types of cancer at a very early stage. Safe, proven and reliable, PanTum Detect is made possible by the innovative EDIM (Epitope Detection in Macrophages) technology developed by Dr. Coy and his team.
EDIM draws upon the natural mechanism of the immune system to detect universal biomarkers Apo10 and TKTL1 - one of which is detectable in all phases of tumour genesis. Discovered and patented by Dr. Coy, these two genes have been pivotal in the development of EDIM technology. Apo10 presents with the earliest signs of tumour development, whilst TKTL1 manifests at the early signs of tumour cell metastasis.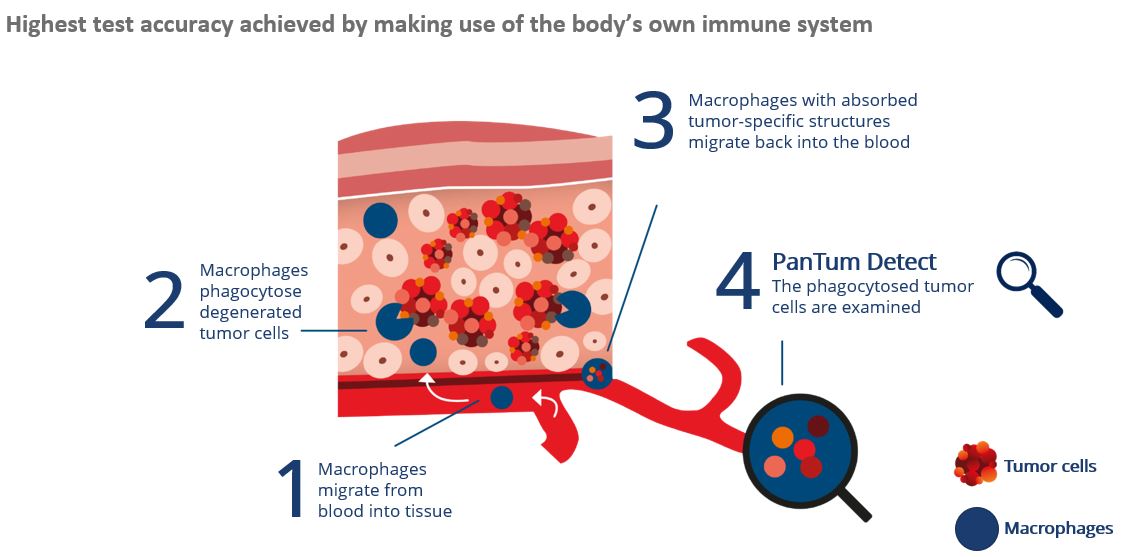 Detecting cancer before it advances
With over 200 different types of cancer, recent research data published by
Cancer Research UK
shows that 1 in 2 people in the UK will get cancer in their lifetime.The
PanTum Detect
test picks cancer up early and gives people enough time to make positive and impactful lifestyle changes. Detecting tumours before they evolve and spread into life-threatening cancers gives time for targeted medical intervention at an early stage, increasing survival rates and preventing relapses. Explore some of the
most commonly asked questions
.
PanTum Detect: High Specificity | High Sensitivity | Non-invasive | Quick and Simple Process | Affordable
PanTum Detect can pick up tumours with a sensitivity of 97.5% and can rule out healthy individuals with a 99.05% specificity, meaning that missed tumours and false positives are highly unlikely. It is a quick and simple, non-invasive process that is affordable and so would allow regular, annual testing.
This convenient blood test empowers us all to detect cancer at a more treatable stage. With this technology, we can replace worry and fear with a simple step to healthier lives.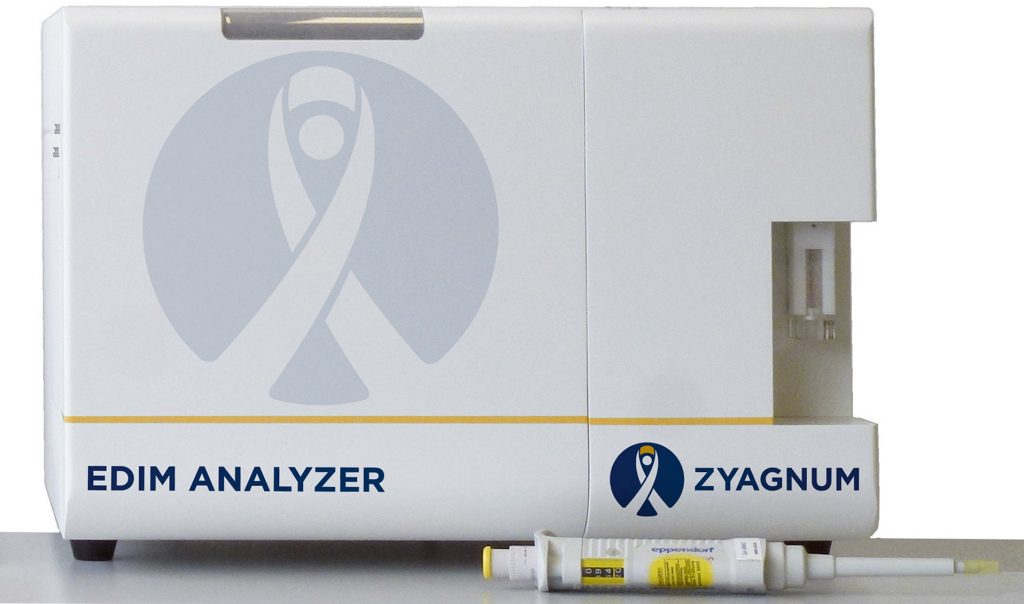 Innovative Technology | Diverse Areas of Application
With further studies and tests planned, our technology will have a wide range of clinical applications. In-depth research is already underway into the therapeutic benefits of our work in areas as varied as Alzheimer's, dementia and diabetes. To read the research that underpins EDIM technology and the PanTum Detect test, please visit our Research & Publications section or contact us.
---
RMDM Diagnostics territories:
United Kingdom
C.H.H.P
Center For Health & Human Performance
Telephone: 020 7637 7677
Fax: 020 7631 4476
Email: info@chhp.com
76 Harley Street, London, W1G 7HH
Lebanon
Doctors Center Lab
Cairo street - Near AUBMC - Hamra - Beirut Lebanon
Phone: +916-1- 344 311
Fax: +961-1-740 311
Email: info@dcrl.co
Website: www.dcrl.co